When you're outfitted to pick up materials in your own trusty vehicle, Pine can lend a hand. Our wheel loader can dump whatever product you desire into your truck or trailer. Need smaller quantities? Bring a shovel, or borrow one of ours…fill your buckets or try out one of our tote bags. Hand-picking can be half the fun!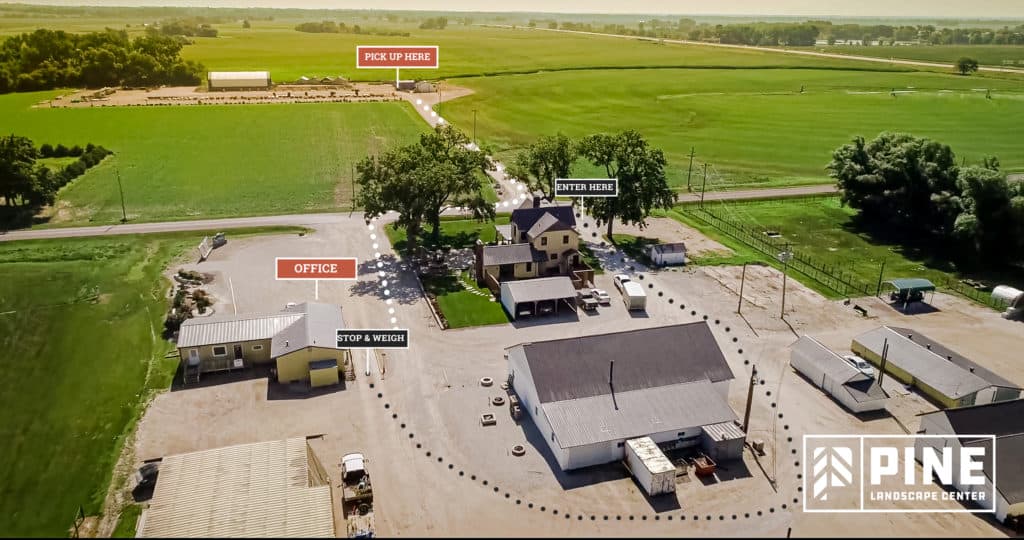 PICKING UP WEIGHTED PRODUCTS
Any type of product other than mulch, sod, compost, or manufactured block requires a bit of legwork. Here's how to get it done:

Order 5 products on
one delivery.
Our Bullseye Bins allow us to conveniently place materials at the job site, saving your time and your back.